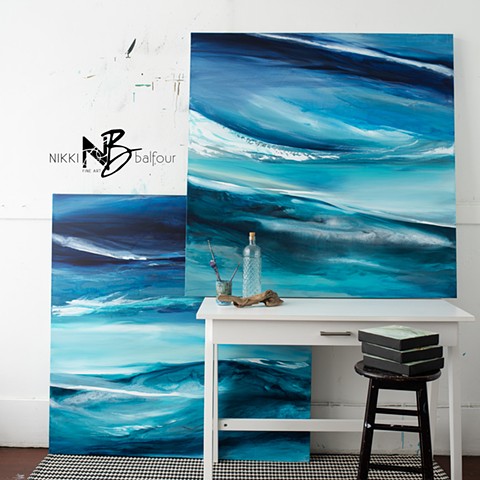 Nikki Balfour is an independent abstract artist based in Kelowna, British Columbia, Canada.
Nikki's focus in painting is to create atmosphere and moments with colour, and to capture the mood of her environments through her intuitive abstract painting technique.
She often describes the process like dancing on canvas with a paint brush; abstract, expressive, and free.
Nikki is an active member of the Federation of Canadian Artists, and is proud to sell her work to both new and returning clients.
Enjoy this Collection of Original Fine Art!
If you'd like to be kept informed on Exibitions, Events or New Paintings please sign up to the Newsletter